Garfield County Sheriff's Office
9.23.23, 4:57 pm – Evacuation are lifted and roadblocks open, except no driving onto Mt Shadows Dr. Residents may walk in. Garfield County Sheriff's Office facebook
Glenwood Fire
9.23.23, 4:59 pm – We have been working with crews from Colorado River Fire Rescue, Carbondale & Rural Fire Protection District, and Upper Colorado River Interagency Fire Management Unit on the Mountain Springs Fire in West Glenwood Springs, which is approximately 4.5 acres. Crews are focusing on securing line closest to residential structures. Glenwood Fire facebook
Garfield County Sheriff's Office
9.23.23, 2:20 pm – Evacuate immediately
Mountain Shadows subdivision and residents north of Donegan Road: Due to the fire, evacuate the area immediately.
All people and small animals should go to Glenwood Springs Mall.
Follow updates Glenwood Springs Fire Department
Brush fire in West Glenwood Springs with structures threatened. Active flames and smoke visible. Please stay away from this area and allow first responders to do their job.
Glenwood Springs Police Dept and Garfield County Sheriff's Office facebook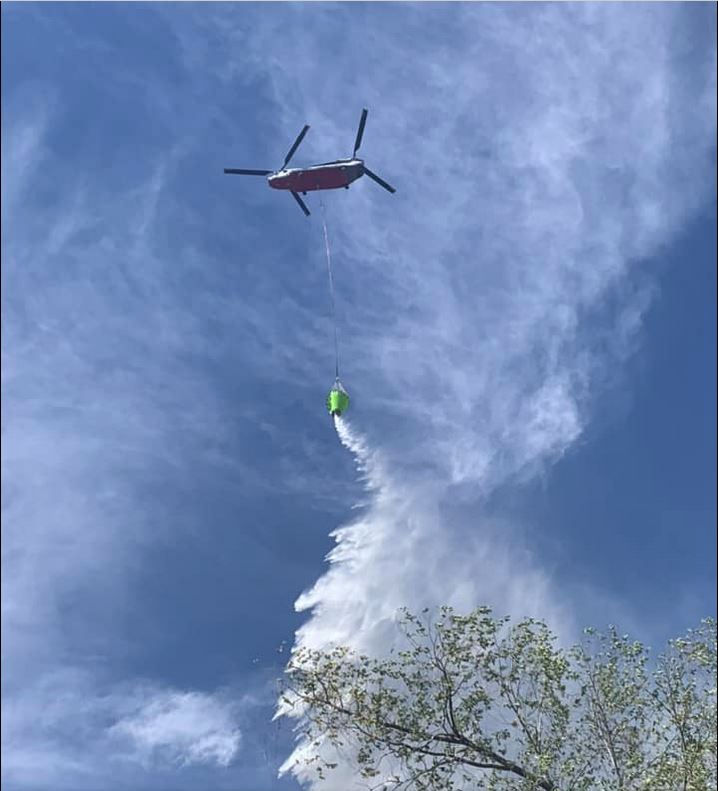 Photo of water drop