Garfield County Emergency Communications Authority
8.16.23, 8:53 pm – I-70 is open between mile markers 116-133 both directions, Glenwood Springs to Dotsero.
Colorado Department of Transportation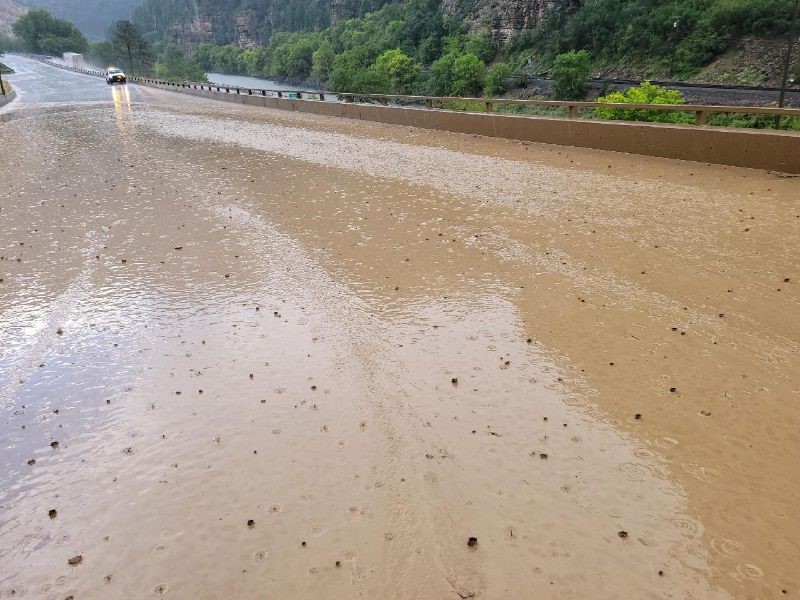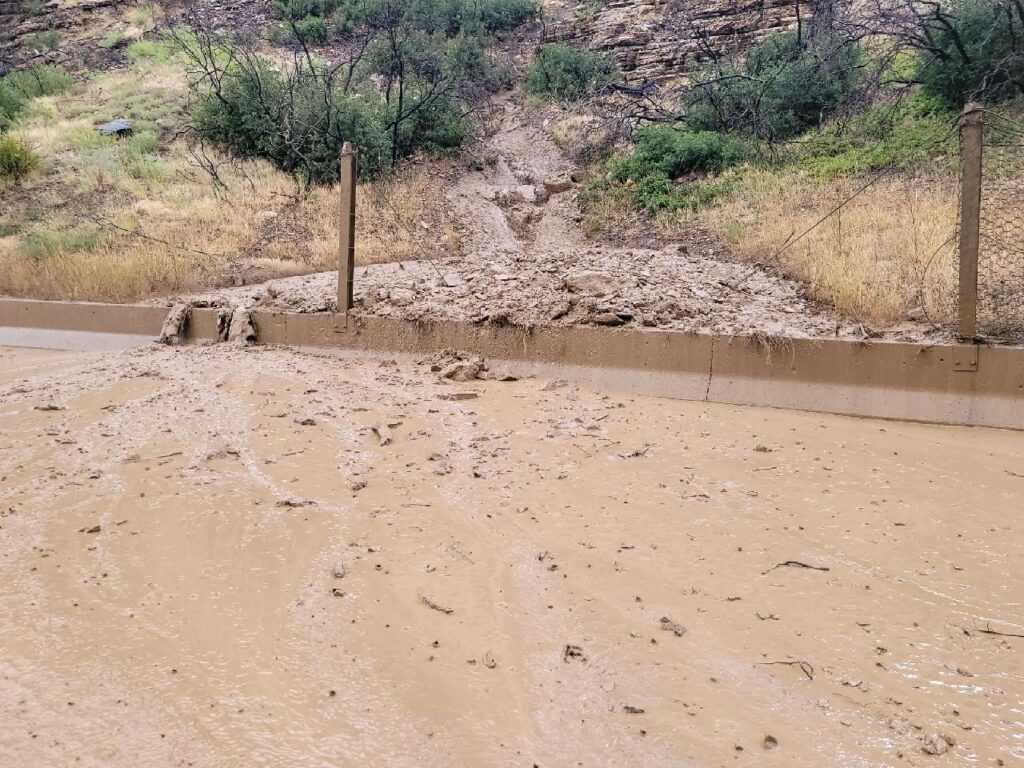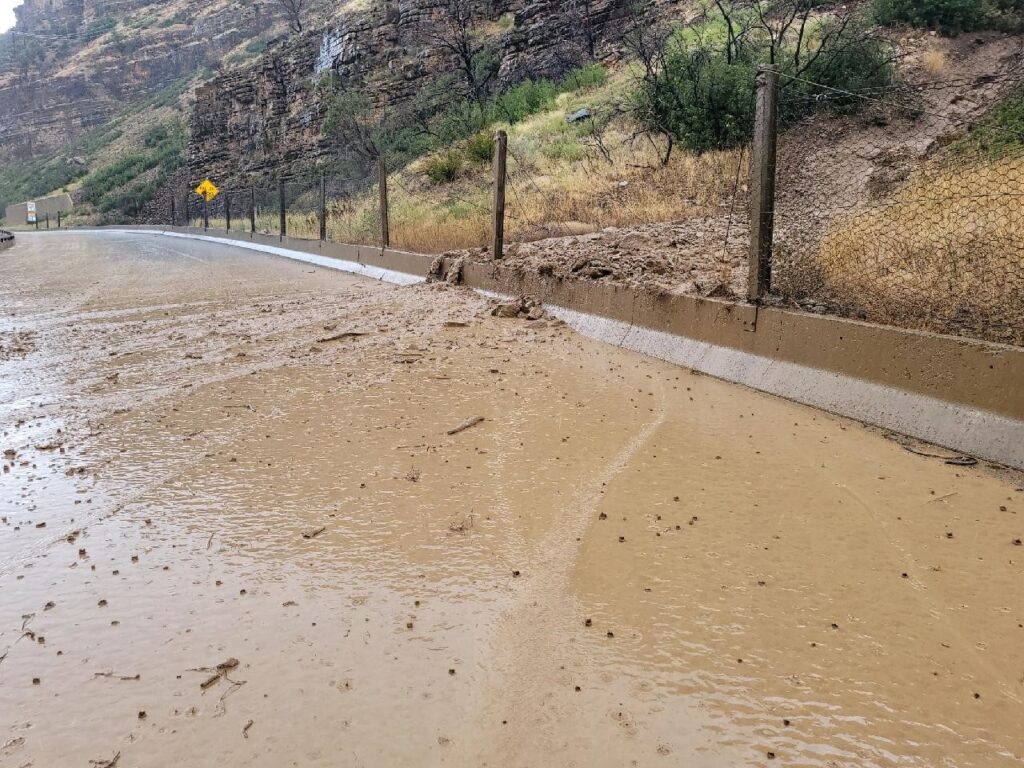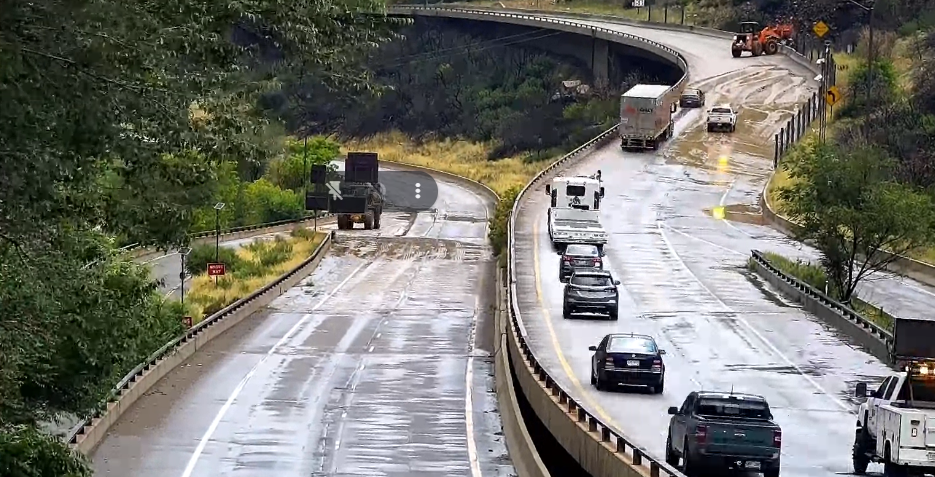 8.16.23, 7:04 pm; Statewide — Interstate 70 in Glenwood Canyon is closed in both directions this evening due to a mudslide in the canyon at Mile Point 120.6. I-70 is closed between West Rifle (exit 87) and Dotsero (exit 133). The slide took place at 5 p.m. this evening and is located between No Name (exit 119) and Grizzly Creek (exit 121). The slide is located east of Glenwood Springs. See below for more photos.

The slide is mostly water with some mud and debris. Material is on eastbound and westbound traffic. Crews immediately began clearing the slide with pre-positioned equipment and are making good progress on clearing the roadway. When crews arrived on scene, the deepest part of the slide was 1.5 feet against the roadway barrier. Water and debris filled a culvert next to the roadway up to nine feet deep.

CDOT anticipates crews will be able to quickly clear the slide from the roadway. An alternate route is not recommended at this time.

A Flash Flood Watch began at approximately 4:40 p.m. this afternoon. Motorists should monitor weather reports to see when the Flash Flood Watch ends. CDOT will continue to work closely with the National Weather Service to monitor weather while crews clear the roadway.
If motorists would like to use an alternate route, please use COtrip.org or the COtrip Planner app to select another route. Please do not use navigation applications to look for alternate routes. There are many auxiliary county and Forest Service Roads that do not have cell service, are not able to withstand highway traffic and require 4×4 vehicles. Cottonwood Pass is restricted to local traffic only.
History
Mudslides in July 2021 prompted an extended safety closure for I-70 for approximately two weeks. Very little flooding took place in Glenwood Canyon in 2022, affecting only the recreational trail. CDOT has conducted extensive rockfall and debris flows prevention work in Glenwood Canyon. Crews will periodically conduct rockfall removal and related work in the canyon.