Northwest Colorado Interagency Fire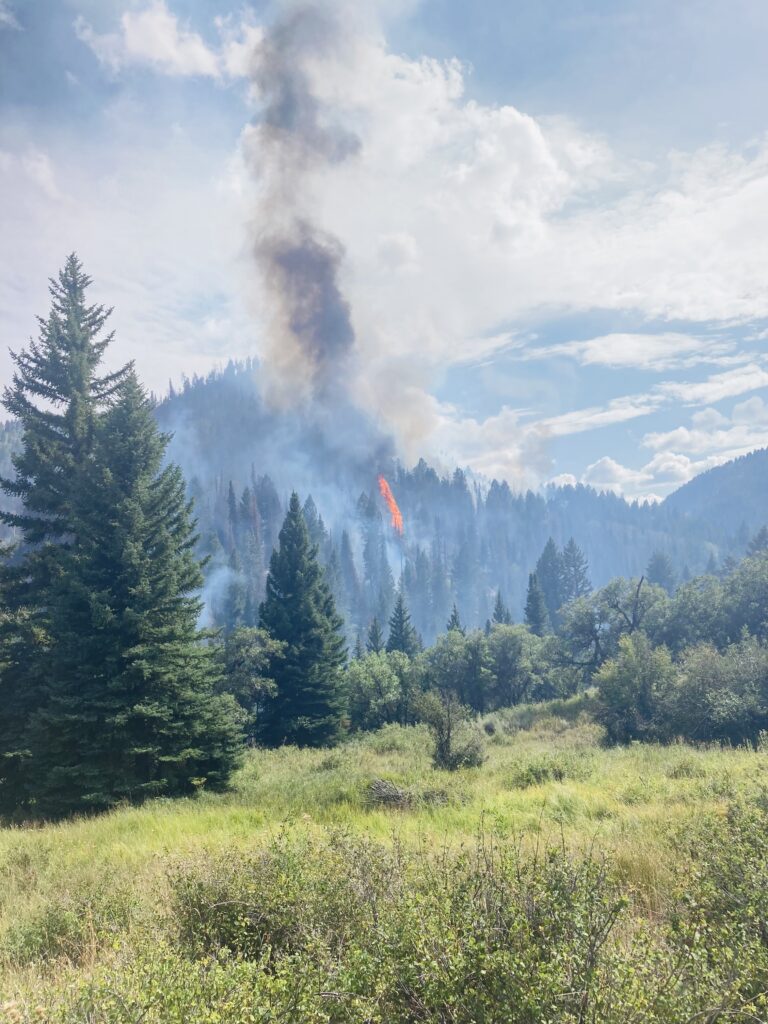 Contact: Patrick Kieran Public Information Officer (720) 679-4234
Location: Approximately 28 miles North of Loma, Colorado.
Jurisdiction: Bureau of Land Management, Grand Junction Field Office and White River Field Office, Private.
Discovered: 08/12/2023 01:52 p.m. Cause: Lightning
Vegetation type: Beetle Kill Spruce/Conifer, Mountain Brush Estimated size: 231 acres
Containment: 0% Threatened structures: 0
Current status: The Pike Ridge Fire has grown the past few days due to increased winds, receptive fuel bed, remote, and rugged terrain. Due to the fire growth, increased fire complexity, logistical support needs, and public safety the White River Field Office in the Northwest District ordered the White River Type 3 Interagency Management Team. The White River IMT-3 assumed command of the Pike Ridge fire on 08/22/2023 at 06:00 a.m. Current size is 231 acres, with an estimated 85 fire personal comprising of Aviation, Crews, Engines, and Overhead. Remnants of Tropical Storm Harold is expected to arrive as early as Thursday, additional Monsoon moisture is expected through the weekend. An anticipated drying trend could be established early next week.
Planned actions: Transfer of Command to White River IMT-3 was completed, fire resources are engaged on the North Flank securing fire line, structure protection measures are in place. Suppression actions are ongoing. Fire and Land Managers are constantly assessing resources, communication, and working partnerships while ensuring public and firefighter safety.
Evacuations and closures: No evacuations. Closures: To protect persons, property, public lands and resources these roads are closed to all public use to support the Pike Ridge Fire. BLM lands within Garfield and Rio Blanco Counties. Public lands within ¼ mile south of Garfield County Road 256, East of Pike Ridge, and West of Garfield County Road 257.
Smoke: Smoke will be visible from the Grand Valley, Meeker and Rangely, Co areas. Travelers on Highway 139 from Loma, CO to Rangely, CO will see the most some. Smoke is not impacting any roadway directly. Go to airnow.gov to view local airsheds and National Smoke Report.
Aviation safety: Aircraft may be used over the Pike Ridge Fire air space. Fire aviation resources are flying at different altitudes and speeds. Pilots should exercise caution when flying near wildfires to keep everyone safe. Unmanned aircraft systems (UAS) or drones must never fly near wildfires, as UAS are difficult to see and drone pilots have no way of communicating with firefighting aircraft. The only UAS or drones able to fly are agency owned and operated and have been assigned to work on the wildfire and have communication with air operations. Remember if you fly, we can't!